The past month of late-night parties and gluttonous feasts has just come to an end — bring it on, 2018!
Happy New Year, you all!
I am so thrilled to be part of this beautiful community (thank you for having me, Tracy!), and I hope 2018 finally brings you the radiant, clear skin you deserve.
And peace. And joy. And heaps of laughter!
So tell me, did you manage to keep your clear-skin diet during the holidays?
I didn't.
I mean, you know, I've been really good with my diet in 2017.
My skin is pretty much blemish-free all the time.
And it would have been weird if I had kept to my relatively strict Buddha bowl-diet when everyone around me was eating crap (but yummy!) food.
I really wanted to eat that piece of Christmas chocolate brownie.
It was sitting there, on the table, waiting for me to eat it.
I really thought that I deserved to eat it, as a 'reward' for all those months of ascetic eating.
Well, let me tell you that I did eat that brownie, and then I ate another one, and then another one.
It was great!
And my skin remained clear the next day, so I thought that I might as well indulge in my mother-in-law's pavlova.
Why not?
… It all went downhill from there, and my skin went crazy.
Today, I feel like crap, and I have a migraine that started three days ago.
In other words, my body is detoxing.
And I'm not enjoying the process.
How Well Did You Do During the Holidays?
How did you handle the Christmas temptations?
If, like me, you indulged a little/way too much…
If your skin looks like a pepperoni pizza…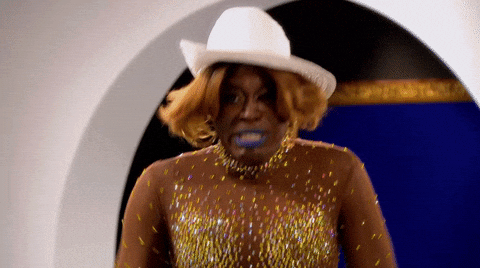 And if you're about to start beating yourself up, hold your horses!
There are definitely things that you can do to get your health back on track.
First things first: if you feel like you've fallen out of the wagon, know that not everything is lost!
You haven't set your health way back.
With holistic acne healing, it's often two steps forward, and one step backward.
This means that you're always, always moving forward, even if you're experiencing setbacks every now and again.
Nourish Yourself
When it comes to acne, we try to control as much as we can: our diet, our lifestyle, our skin care, our sleep schedule, etc.
And during the holidays, so much is out of control.
What if you had to skip your usual evening skin care routine?
What if you ate something that definitely wasn't on your list of 'clean' foods?
I know that you've already worked so, so hard to implement huge changes in your life to heal your skin holistically.
To get clear skin as soon as possible.
If you are trying to get healthy, eat better, and exercise more, holidays can be really a challenging time.
And it's so difficult to maintain those changes when all your loved ones eat crap food, and still have fantastic skin.
(Not to mention the anxiety of being surrounded by well-meaning family members who comment on your skin.)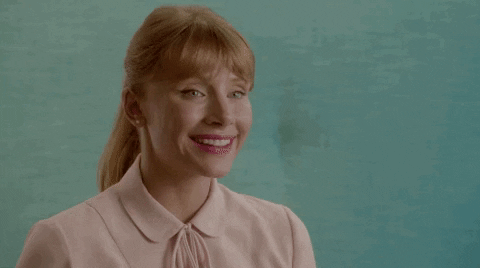 Now that the holidays are over, drink lots of water (1.5l per day). Water is such an easy, yet efficient way to get rid of the toxins, and cleanse the skin and the body.
In the next few days, do what you can to reduce the inflammation in your body, and take your immune system off alert, so your body'll have more energy to heal.
For the time being, eat easily digestible foods, and avoid gluten, dairy, and sugar.
And move your booty! I am personally going to do Adriene Mishler's 30-Day Yoga Journey (from Yoga With Adriene) starting January the 1st. It's free, and it's really fun!
Ditch the Anxiety, and Be Kind to Yourself
You know, my severe acne experience is by far the worst thing that ever happened to me.
And the brownie episode brought back the giant fear of getting a breakout.
Acne is terrifying.
And it's OK.
What is done is done.
All I have is now, and the only thing I can do right now is to support my body during the healing.
Physically, and emotionally.
Choose to ditch the anxiety, and ditch the guilt.
You don't need to have it all together all the time.
You don't need to be perfect.
It's OK.
That brownie was great, and now, it's time to hit the 'reset' button.
Just get back on the wagon now.
Stressing too much about the details of what you ate over the Christmas holidays won't help.
So if you feel anxious or fearful, know that you're on your way to clear skin.
Your body was made to be 100% healthy.
And choose to focus your attention on the awesome time you've had with your friends and family.
Ultimately, that's what the holidays are really about 🙂
Give Yourself Time
Know that you haven't lost all the progress that you've already made.
You simply need to support yourself during the healing process.
Give yourself a pat on the shoulder, and give your body the time it needs to heal, and reduce the inflammation.
Don't beat yourself up.
I'm back on my usual plant-based, sugar-free diet.
My body feels like crap now, and it's OK.
If anything, it convinced me that I do NOT want to fall back into my old habits.
I get back on the holistic health wagon because I want to, because I want to feel good in my body now.
And I want to be healthy as I grow old. I want to have a strong body, balanced hormones, and beautiful skin.
Yes, I allow myself to indulge every now and again, knowing that that cookie tempts me less and less as I get healthier and healthier.
Let's be honest here: getting healthy is hard.
It really is a long-term project that requires dedication and commitment.
Ultimately, health is an accumulation of positive efforts over the long term.
And it's worth it.
You just can't go back to zero because you've had a slice of your mum's award-winning cheesecake.
You don't have to be perfect.
Just do your best now!
You got this, girl!
Much love x
---
Celine Harleaux suffered from acne for what felt like centuries, and is now blessed with clear skin (well, most of the time).
She discovered Reiki and self-love during her acne journey, and she now believes self-love is THE key to help you regain your clear skin, strength, confidence, and awesomeness.
You can book a Reiki session with her through her website.